So Guns and Roses is finally set to release Chinese Democracy. It's only been like forever that it's coming, they even set a date: November 23rd.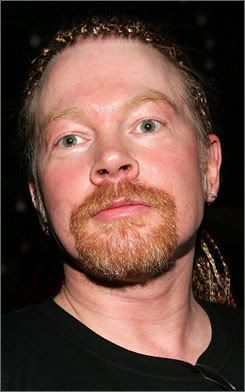 As you may or may not know, the folks over at Dr. Pepper promised to give everyone in America one of its drinks for free if Chinese Democracy was officially released before the end of 2008. Guess they thought Axl would delay it again!!
Tony Jacobs, vice president of marketing for Dr Pepper, said "We never thought this day would come. But now that it's here all we can say is: The Dr Pepper's on us."
Dr Pepper is ready to give out free soda coupons to every American when the album releases on Nov. 23, 2008. If you're out to get a free Dr Pepper just follow these simple steps:
HOW TO GET YOUR FREE DR PEPPER
1. On the Nov. 23, 2008 release date, go to www.drpepper.com
2. Register your information to receive a coupon for one free 20-oz. Dr Pepper.
3. When your coupon arrives, redeem it wherever Dr Pepper is sold.
4. Drink your Dr Pepper slowly to experience all 23 flavors. Dr's orders.
Coupons will be available for 24 hours, starting at 12:01 a.m. Eastern Time on Nov. 23, 2008. Allow 4-6 weeks for coupon to arrive. Coupons will expire on Feb. 28, 2009. Limit one coupon per person.
Full terms and conditions available at www.drpepper.com
I know its a month away but set a reminder on your computer or something for this goodie!!