Wedding bells might be ringing soon for Justin Timberlake and Jessica Biel. These two have never been more in love. Recently Justin was overheard telling friends he was "this close to marrying her"(using his thumb and finger to demonstrate to them just how close he is).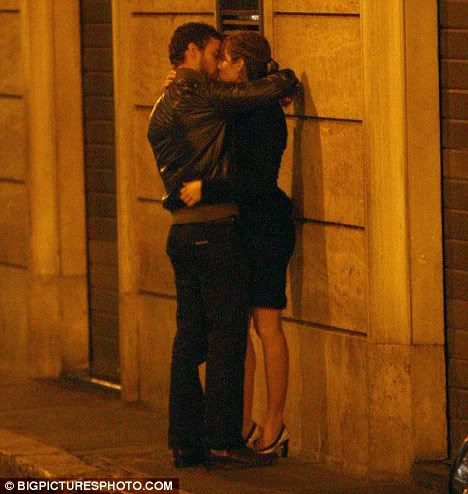 This picture was taken of the couple while on vacation in Rome. It looks like it should be in one of his music videos or for a movie, but it was not staged at all.
While in Rome they have been dressing casually in denim and leather jackets while exploring the city, heading hand-in-hand to all the tourist sites. The couple has shunned the expensive bars and restaurants usually favored by celebrities in favor of low-key intimate drinking holes in the city.
One Irish tourist couldn't believe her eyes when she spotted the A-list couple in a Roman bar. She said, "The bar was so tiny and quite cheap, so I couldn't believe it when my friend told me I was standing right beside Justin Timberlake. I had to do a double take. We asked him for a photo and he was very friendly and warm. He asked for time to finish his drink, but happily posed with us afterwards. Jessica looked so different in the flesh than she does on screen, she appeared very shy and normal and left Justin to do all the talking."
Such a cute couple!! I love hearing stories of celebrities hanging out at normal places and just blending in. It makes me like them so much more!!