Poor Britney!! She is doing so incredibly well these days and then horrible news came. Today while shopping in N.Y.C she was surrounded by mobs of fans, it became so overwhelming that she returned to her car and left. Britney is not new to that whole scene so it had to be real bad for her to have left.
Then she announces her first international tour since 2004 for her new album Circus. It is exactly where she wants to be right now, especially after the amazing turnout from the MTV VMA's. So what changed all this??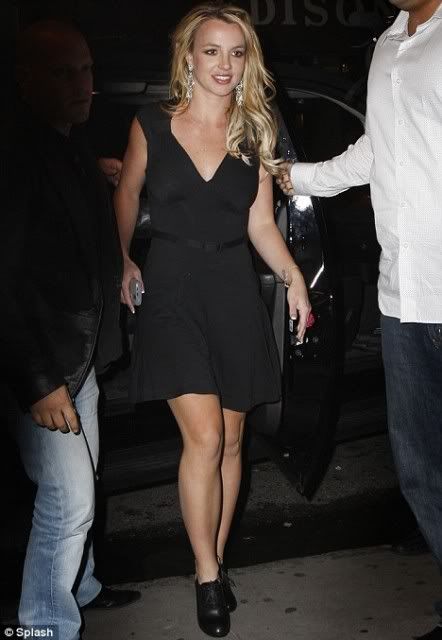 Well her ex, the scumbag, Adnan Ghalib has revealed that he is trying to sell a sex tape featuring the two of them. He told Heat magazine that he is willing to sell the alleged footage for "the right price." "There is such a tape, but I won't discuss prices for hypothetical enquiries. Unless there is a locked-in deal, I will go no further" Ghalib said.
He says the tape was shot in Mexico and features Britney wearing nothing but a pink wig. Rumors of a tape have been the talk since their break-up.(They started dating during her meltdown and broke up when she was rushed to the hospital) Last month it was rumored that they had gotten back together because she feared the release of this alleged tape.
I really hope that they can somehow stop him before damage is done. She is working so hard on getting her life back and it seems it's all been coming together the last couple of months. She is back to her old body, making hit songs, and getting ready for a tour. He is basically black-mailing her, he probably wants more money from her or something. What a sick man!! Even though I'm not a huge fan, I'm still rooting for her. I never like to see anyone regardless if I know them or not go through what she has been through. And for him to come in right now and do this it'ss going to be seriously damaging. Not only to her career but her mind. I hope this all turns out well, I really do!!