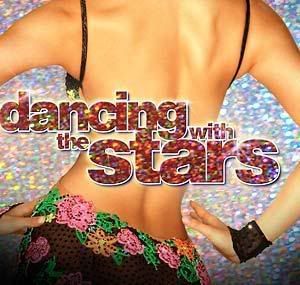 Season 8's Cast Will Include:

Denise Richards
- I'm sure she will bring lots of drama to the show
Jewel
-We know she can sing, but can she dance?
David Alan Grier
-Actor most famous for appearing on "In Living Color"
Steve Wozniak
a.k.a. "The Woz,"-designed the first line of products for Apple
Lawrence Taylor
-We know he was one of the greatest football players of all time but can he use those feet to move to the beat

Nancy O'Dell
- co-anchor of "Access Hollywood"
Steve-O
- from the show "Jackass"..this one really shocked me
Belinda Carlisle
-lead singer of the Go-Go's
Kimberly Denise Jones
-but everyone knows her as Lil'Kim, a rapper...also surprised me
Chuck Wicks
-country singer
Shawn Johnson
-She is an Olympian athlete and at 17 she will be the youngest ever competitor on the show
Gilles Marini
-Actor from the "Sex and The City" movie..he played Samantha's neighbor