Lindsay Lohan and Samantha Ronson had some fun in Mexico on the beach. Normally Samantha is seen sporting the tomboy style, but she shocked everyone by wearing a blue and pink bikini while on vacation.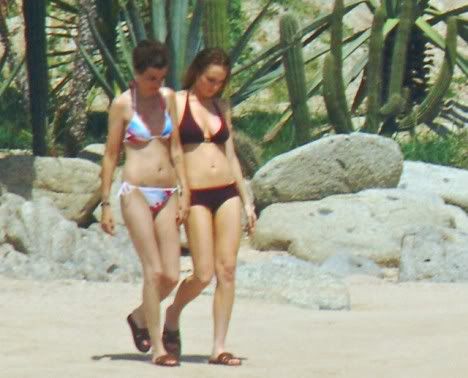 They relaxed and lounged around all day perhaps escaping from their hectic Los Angeles lifestyles and Lindsay's crazy dad. Just before they left for the L.A. airport Lindsay was spotted stocking up with two packets of 200 cigarettes.
The couple finally came out earlier this month and admitted that they were in fact an item to a radio DJ. When asked how long they had been together Lindsay - who has been living with Samantha since May - replied, "A very long time". Aww so cute, happy and in-love!!