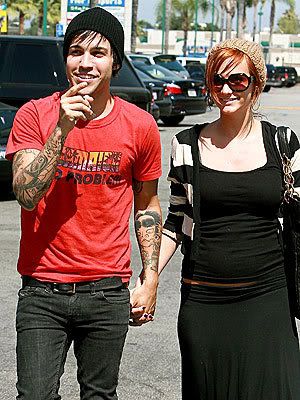 "My closet full of size 0's are being worn by Pete right now and he looks hot in them."
– From Ashlee Simpson-Wentz's Myspace blog, on how husband Pete is making use of her pre-pregnancy wardrobe.
That's kinda creepy. Even though he normally wears tight clothes, which is fine, they are
women's
clothes. Ashlee needs to have this baby so she can get her wardrobe back!!
[source:people]