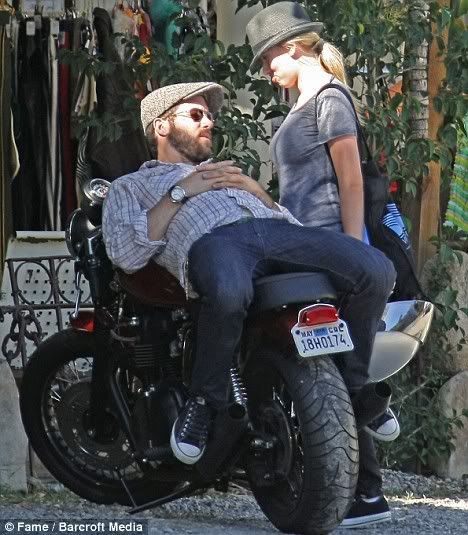 Scarlett Johansson has married actor Ryan Reynolds in a quiet wedding ceremony in Canada. They got married on Saturday at a remote resort outside Vancouver, British Columbia, her rep confirmed.
Wedding guests included the 23-year-old bride's mother, Melanie Sloan, and her brother, Adrian Johansson. Scarlett and Ryan began dating in the spring of last year shortly after Reynolds split from then fiancee, Alanis Morissette.
They announced their engagement on May 5, the day the actress flashed a three-carat diamond ring estimated to be worth about £16,500 at the Met Costume Gala Ball in New York.
They informed their friends of the engagement by sending them text messages.
It may not be long before the pair start a family as Reynolds has already revealed he wants children with Johansson. He said at the time of their engagement: 'I do want a child at some point. I feel like I need to fulfil the genetic paradigm, the destiny of it all.'
At the beginning of September, Scarlett said she was determined to keep her wedding to Reynolds "as private as possible". Referring to other lavish Hollywood wedding bashes, she said that they "sound awful, actually, I'm a private person, so, obviously, I'm pretty sure our wedding will be as private as possible."
In an interview, she said falling in love had a lot to do with timing.
"You don't always meet the right person at the right time," she told Cosmopolitan.
The actress claimed remaining faithful to one partner is 'hard work' and not natural.
She said: "I don't think it's a natural instinct for human beings. Monogamy can be hard work for some people. I don't think it applies to everybody and I don't think a lot of people can do it."
But Johansson insisted she is among those who can resist the temptation to cheat. Johansson, who had dated actors Josh Hartnett and Jared Leto, is convinced her relationship with her new husband will last because they are among those couples who can be monogamous. Although she once described monogamy as unnatural for human beings, she also said these things, "I believe in finding a soul mate, I've always been in monogamous relationships. I would never want to be in an open one. It'd be too awful."
Congrats to the two of them!!
{source:dailymail}