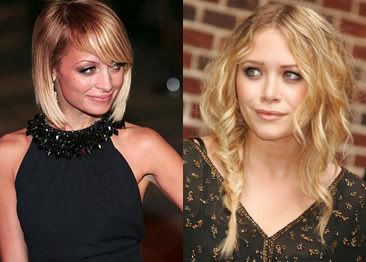 Joel Madden is out partying again without his fiance.
As he sat in a dark corner of a New York City bar, Joel Madden's cellphone rang incessantly. But he was far too busy to take the calls — even though they were from his fiancée, Nicole Richie.
Rather than talk to the mother of his 7-month-old child, Joel was more interested in getting cozy with her close friend Mary-Kate Olsen in the East Village bar Black & White.
Joel and Mary-Kate had been hanging together all night following Good Charlotte's Aug. 12 concert at the Roseland Ballroom. He even gave her a private tour of his band's bus, where he was seen touching her shoulder tenderly as they talked.
And though Nicole was thousands of miles away in L.A. with their daughter, Harlow, she soon found out about their flirty night together — and flew into a rage.
Says an insider, "Nicole is really angry right now and has made it very clear to Mary-Kate to stay far away from her man!"
[source:star]