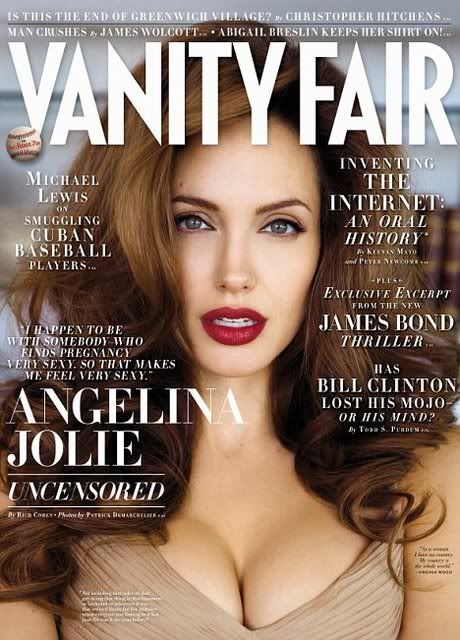 This is just crazy!! Angelina Jolie and Brad Pitt's twins who are not even born yet are worth $15 Million-as of today. That number is expected to keep rising.
A bidding war has broken out in the US between People magazine and OK! for the first exclusive pictures of the couple's babies, according to reports.
A spokesperson for the American edition of OK! declined to comment on the dollar figure, but did tell TMZ they would be 'foolish' not to be in the running. A People representative said: 'We'd love to see the photos in PEOPLE. We wish the family well.'
The price has went above and beyond the record amount paid for pictures of the couple's first biological child Shiloh in 2006 - People magazine paid more than $4.1million for the North American rights, while British magazine Hello! obtained the international rights for $3.5 million.
The profits were donated to a charity by the couple. I'm sure they will do the same with this money as well. But that is just crazy to pay $15 million for those pictures. Why couldn't my picture be worth something--I wouldn't even be that greedy--I would take just a million. haha.