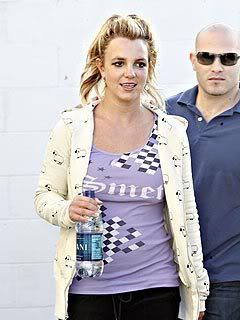 Britney Spears is diving back into the music scene, filming a cameo for the new Pussycat Dolls video.
"It's a small part," says a source about the popstar's visit to the L.A. set of the group's video shoot for their new single, When I Grow Up. Possibly saving her trademark moves for her own album, Spears was not expected to dance or perform with the girls in the video.
I'm so glad Britney is looking good again and not having any more crazy moments. For a while it was scary watching how fast her life went from perfect to horrible, but now it's going back in the right direction.