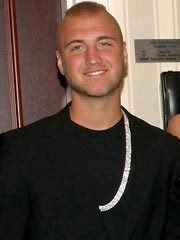 So remember a couple weeks ago when those phone call tapes got released to the media of Hulk Hogan's son crying to his mom and dad about being in jail??
Well now Nick Bollea is suing a Florida sheriff's department for releasing those tapes.
The suit alleges that the Pinellas County Sheriff's Office violated Bollea's privacy rights and seeks to stop the sheriff from releasing further tapes.
"Nick only asks that he be treated no differently than the other inmates at the Pinellas County Jail," says Bollea attorney Morris "Sandy" Weinberg. "Instead, the Sheriff's Office has singled him out by the unprecedented release to the media of his personal calls with his family."