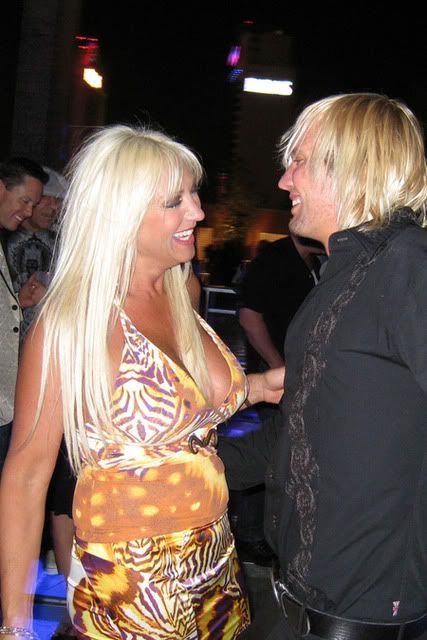 Linda Hogan is taking cradle robbing to a new extreme!!! She is practically dating someone the same age as her son. Linda brought her new man, 19-year-old Charlie, to the opening of the Palm Place Spa & Hotel where the
TMZ reports:
Charlie told us they are just friends -- because friends are typically all over each other at the Palms. Of course classy Linda made sure Charlie-poo had a drink.
Charlie does sort of look like a long-haired Nick Hogan. If you close your eyes and pretend, which Linda is all over. That said, I wonder if it's awkward when she comes to visit Charlie at his house. You know, because his mom makes him keep the bedroom door open. Which, as a mother, Linda agrees with. Ha this whole story just made me laugh and feel very sorry for her and her children. Why on earth would someone her age date someone who could be her son's friend. It is just disgusting and she is embarrassing herself.
[source:superficial/tmz]