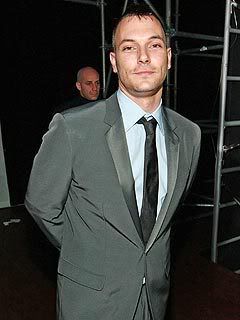 Wow so I just recovered from a very serious laugh attack and I am in complete and utter shock after reading this:
Kevin Federline is the new father of the year!
Just in time for Father's Day, Prive Las Vegas will award the proud papa of four his "father of the year" status at a party he is slated to host there June 13.
The unofficial honor is Federline's second such recognition in a relatively short time. Last November, Details magazine also anointed him father of the year.
Really!! Seriously, isn't there anyone else out there who did a better job of being a dad besides him?? I guess they aren't counting when he deserted his then girlfriend and kids while he was trying to get rich, I mean fall in love with Britney Spears. I just don't know what these people are thinking that decide these things.
[Source:People]