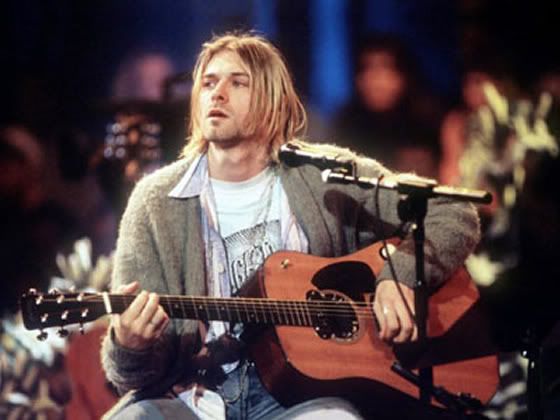 Courtney Love claims the ashes of her late husband Kurt Cobain were recently stolen.
After the Nirvana frontman died in 1994, Love kept some of his ashes and scattered the rest in New York and Washington.
She told UK tabloid News of the World:
"I can't believe anyone would take Kurt's ashes from me. I find it disgusting and right now I'm suicidal. If I don't get them back I don't know what I'll do. The sad news will sicken the millions of Cobain and Nirvana fans worldwide. They were all I had left of my husband. I used to take them everywhere with me just so I could feel Kurt was still with me. Now it feels like I have lost him all over again."
This is just a crazy story but for some reason I don't think they were stolen. I'm sure her crazy ass just lost them or something. And for her to claim now she is suicidal--she is nuts, she is always suicidal.