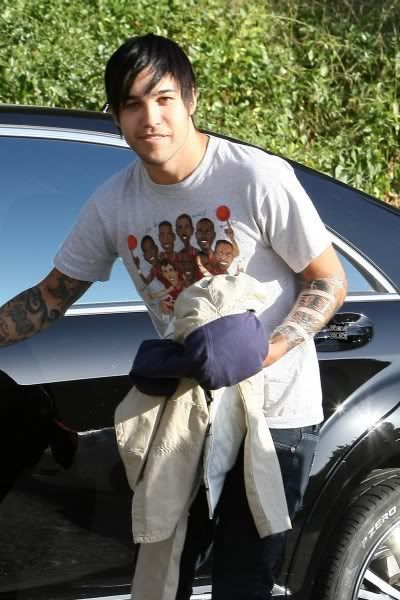 So the last couple of days Mr. Ashlee Simpson aka Pete Wentz has been hanging out with John Mayer...at John's house. Supposedly they have been getting together to play guitar together....maybe a new song with both of them is in the works??
Yesterday Pete left John's house after a private tattoo party with some new ink on his arm. At first I thought maybe it would be Ashlee's name but it looks like a picture, so maybe a picture of her, or maybe nothing to do with her at all..I don't know. It's hard to tell with it all bandaged up.
I wonder if Jessica Simpson is pissed that her new brother in law is hanging out with her ex all the time. Not just any ex but the ex she is supposedly still not over!!