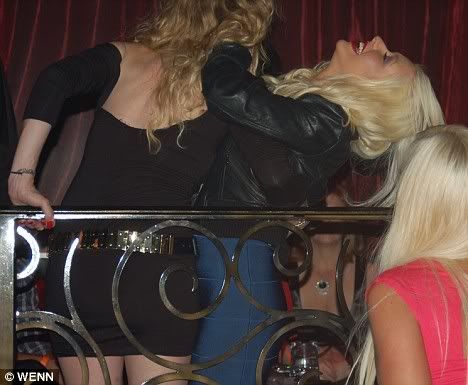 Christina Aguilera proved she is still that dirty girl we all knew and loved as she put on a steamy show at LA's LAX nightclub.
She danced seductively with a female companion in club as her husband Jordan Bratman looked on.
Dressed in a blue mini dress with a leather jacket the blonde singer and her companion put on a sexy show by dancing close to each other similar to the performance Christina put on in her 2002 video for her number one song Dirrty.
Christina even grabbed her friend's head and rubbed her face into her breast as their racy dancing continued. It was a night for Christina's husband to take the back seat as his wife took the limelight.
But
it was not just her sultry moves that left him alone that night.
If he was the jealous type, he did a good job of hiding it at a party in Sin City .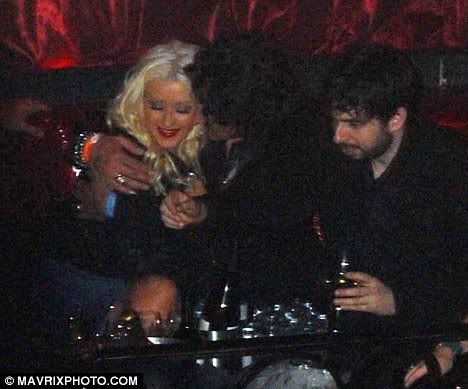 Jordan Bratman was also left out in the cold as the pop star received a rather warm embrace from British jewellery designer Stephen Webster in the VIP section of LAX nightclub. From the look on his face in the picture he doesn't really seem to be having too much fun. And is Christina really starved for that much attention to put on this show for anyone who would watch?? I don't know but I'm glad she enjoyed her night off from parenting.