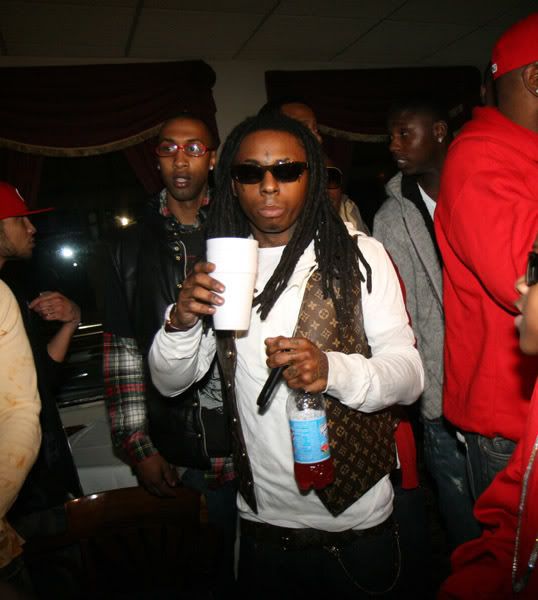 RUMOR ALERT!!!!!
So the rumor is that Lil Wayne has checked himself into Rehab. I heard on the radio today he went in for his sizzurp, oxy and cocaine addiction.
For a while now he has bragged openly about his addiction to prescription cough syrup(sizzrup) and his love for weed. "Wayne can't live without [marijuana] ... he has some [criminal] trials coming up, so he's trying to get help," an insider said.
A couple months ago he had gotten arrested in Arizona, the cops had found guns and drugs in his possession. He is facing 3 felony charges from that so now Lil Wayne is on the verge of striking a plea deal with Arizona prosecutors that would have him entering an in-house drug treatment program.
"Under the deal, [Wayne] wouldn't go to jail, [instead] he'd spend some time in a rehab facility - preferably Meadows Rehab Center ... They're working out a way to make it so that [Lil Wayne] can still meet all his current [booked performances] and it won't mess with the release of his album The Carter 3 next week."
One source says he's in a rehab in Boca Raton, Florida. Another source says he's at Meadows Rehab Center Wickenburg, Arizona which goes with the story about making the plea deal. It's a very private facility that has had former patients such as model Kate Moss, rocker Pete Doherty and R&B singer Whitney Houston.
This is still a developing story. As soon as I know more I will give you guys updates on everything!!!