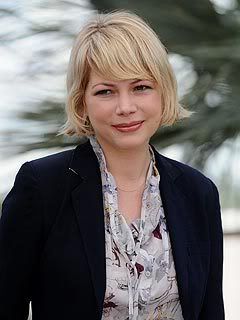 Supposedly there has been a lot of fighting and tension going on between Michelle William's and Heath Ledger's family after his death. It's all because of....you guessed it right-his MONEY!!! But new reports out are saying she is denying that she's missing the premiere of The Dark Knight because of tension with his family.
"The presumption that Michelle ever intended to attend The Dark Knight premiere is unfounded, but to say she is 'boycotting' due to a rift with Heath's family is absurd," Williams's rep Mara Buxbaum said in a statement.
She added: "It is time to allow this family to go about their lives without this continued scrutiny and speculation."
Ledger's family confirmed that they would be flying from Perth, Western Australia to New York City to attend his premiere on July 14, just days before the six-month anniversary of the actor's death.
[source:people]