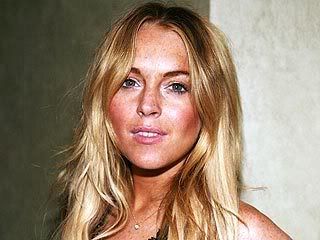 I think the world would end if Lindsay didn't show up in the news for one day. I am really getting sick of seeing her name, her drama and everything else that comes along with her. I'm soon sure we will be hearing more about her crazy mom Dina and her sister when their show debuts on E! Memorial Day Weekend. I really don't know who will be watching that crap--it sure won't be me!!! But anyways... that fur coat story a while back I posted, the one wear Lindsay allegedly stole the girls coat, is actually going somewhere.
Lindsay has been slapped with a lawsuit accusing her of taking the fur without permission.
Masha Markova, 22, claims that the Mean Girls star took her $12,000 golden sheared mink coat when they were both at the New York City nightclub 1Oak in January, citing papers filed in Manhattan's state Supreme Court.
Markova, a New York college student, says she was flipping through a magazine and found a photo of Lohan wearing her coat. "It was my coat. It was no doubt," she told the New York Post.
The coat reportedly was returned to her by the club in February.
Strange, it took a month for the coat to get back to her. We'll see what happens with this case- I'm sure it will settle out of court and that's the last we will hear of it. Then again Lindsay has no money to settle out of court, so who knows what will happen??