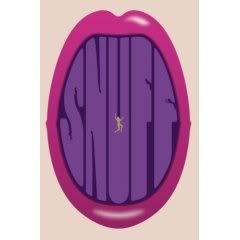 Chuck Palahniuk (author of Fight Club, Choke, etc.) has a new book coming out, and they made this fake movie trailer (for "The Wizard of Ass") to promote it. It stars "Cassie Wright, star of 'Chitty Chitty Gang Bang' and 'The Twilight Bone'."
This is his 9th novel. It tells the story of Cassie Wright, an aging porn queen who intends to put an exclamation point on her career by having sex with 600 men in one day on film. The story begins with Mr. 600—the pornosaur who introduced Cassie to the business—as he describes the other 599 actors awaiting their moment on screen. The perspective then shifts to Mr. 72, an adopted Midwestern 20-something who is one of the many young men claiming to be Cassie's long-lost son. Mr. 137, a has-been television star hoping to revive his career, wants to ask Cassie's hand in marriage so that the two can star in a reality TV show. The small amount of narrative movement takes place backstage, where the characters attempt to get a sense of one another while waiting for their number to be called.
Snuff comes out May 20th. I am so excited. He is an amazing author. If you have not read any of his books,
you must stop what you are doing and go buy them all right now
. A couple of years ago I was lucky enough to have my cousin lend me one of his books. I had never heard of him at that point, but all it took was that one book and I've been in love ever since.