Miley Cyrus is now teaming up with...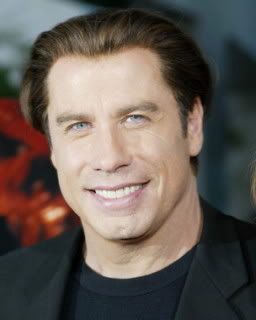 That's right-John Travolta.
Not only are they both voicing characters in the upcoming animated flick, Bolt, but Travolta's wife, Kelly Preston, says they could soon be making music together.
"Johnny may sing with Miley," Preston said at yesterday's Step Up Women's Network's Inspiration Awards luncheon at the Beverly Wilshire Hotel.
Wow. I guess Travolta is desperate, or Miley is trying to gain approval/respect of an older crowd of people. Actually I really have no idea why these 2 would think it would be great to partner up, but it does make me laugh.