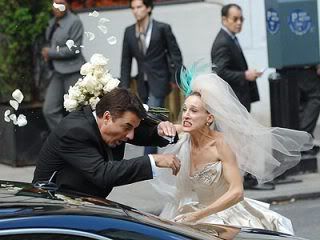 "Kill Mr. Big? I would have been chased around the planet by women with torches."
– Sex and the City director Michael Patrick King, on the persistent rumor of killing off Mr.Big.
I can't wait till the May 30th premiere of the movie. I hope it turned out well and everything we have been hearing rumor wise isn't everything, Hope there are some surprises left.