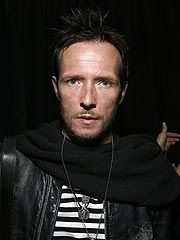 Former Velvet Revolver singer Scott Weiland checked into a Van Nuys, California, jail on to serve eight days for a second DUI conviction.
Weiland surrendered at 8:55 a.m., according to the sheriff's inmate Web site.
On April 28, the singer was sentenced to the jail term after he pleaded no contest to DUI following a Nov. 11 arrest. He was also ordered to complete an 18-month alcohol education class and pay nearly $2,000 in fines.
On April 1st, Weiland split with Velvet Revolver and reunited with his previous band, the Stone Temple Pilots.