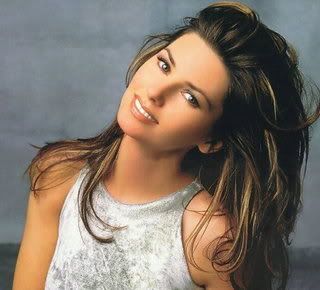 Shania Twain and her husband, producer Robert "Mutt" Lange, have split after 14 years of marriage," Her spokesperson has issued this statement, "This is a private matter and there will be no further comment at this time."
Twain, 42, and Lange, 59, married in 1993, just six months after meeting. They are parents to a 6-year-old son, Eja D'Angelo.
"Our love has always been based on friendship and compatibility," though, she added, "we are very different."
Shania has always been a very private person. She says, "I'm not naturally a spotlight person ... [But] I don't mind being the center of attention in a controlled, comfortable environment.
She has a new perfume and album to be released this year, I wish her nothing but happiness and success---I love Shania!!!