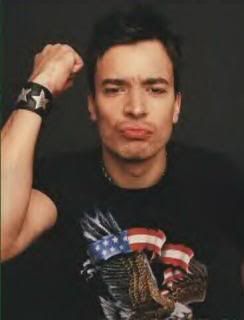 Jimmy Fallon will officially take over NBC's "Late Night" franchise after Conan O'Brien's exit.
A person close to the negotiations said,"All that's left is an official date for NBC's transition: O'Brien moving out West to take over for Jay Leno on the "Tonight" show and Fallon following in the next time slot".
He signed a deal with NBC in 2007 that was widely seen as a way to keep him in the fold until the time came for Monday's announcement.
There are reports that the workaholic comic, Leno is not eager to leave. NBC Universal is trying to find a job that would satisfy him and avoid having Leno move to ABC or Fox to compete directly against O'Brien.
NBC could decide to back out of the plan and keep Leno on "Tonight," but O'Brien's contract calls for a penalty fee reportedly close to $40 million.