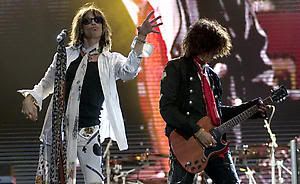 Steven Tyler,60, has checked into Las Encinas Hospital's drug rehabilitation clinic in Pasadena, California.
This is the clinic where Dr.Drew Pinsky practices and the location where the show "Celebrity Rehab" is filmed.
The singer was thought to have been clean for over 20 years after struggling with drug problems in the 1970s and '80s, but is now suffering from an unspecified substance abuse problem.