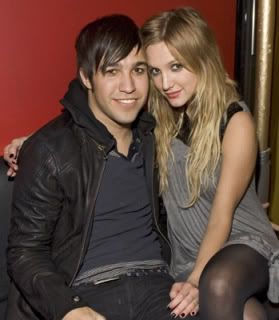 Us magazine exclusively claims that Ashlee Simpson and Pete Wentz will get married in 5 days, this Saturday, May 17th, at a secret location. Us says...
"Proper invites have not been sent out but instead guests have been given a save the date notice," the source told Us.
The rehearsal dinner – described by the source as "an intimate affair" for "family and close friends only" – will take place on Friday.
On Saturday, "all guests will be transported in shuttles to the wedding location," the source explained.
Regarding Simpson's upcoming wedding, her spokesperson told Us: "This is a private matter. There is nothing to confirm."
If this is true then I wish them happiness. They make a real cute couple and unlike other people *cough cough Nick and Mariah* they have actually been dating for a while.