First, Eva Longoria Parker appeared on the Red Carpet at Cannes dressed like a swan. She wore a white, swan-like, silk organza dress for the premiere of Kung Fu Panda.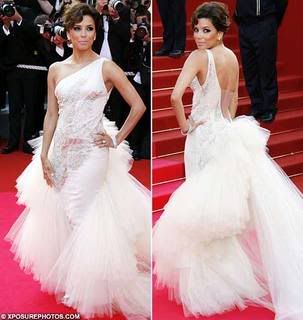 Then, later on that night she went to Nikki club in Cannes dressed like a peacock.
Hmmm. Guess she really wanted to turn heads. At least she was consistent with sticking to a theme.