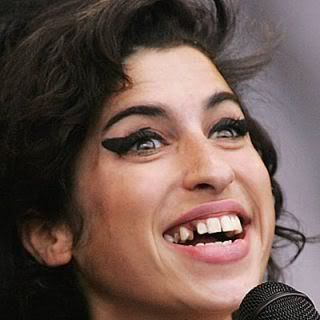 Remember that video of Amy Winehouse a couple months ago that was all over the Internet of her "allegedly" smoking crack well....In the latest bit of turbulence to rock singer Amy Winehouse's private life, the Grammy winner was arrested on suspicion of drug possession in London on Wednesday.
Police there have a video that allegedly shows the 24-year-old doing drugs during a party at her home in January — images from which are said to have been published in a British tabloid earlier this year.
Winehouse was released after several hours of questioning on something called ''police bail,'' which means that she's not charged with an offense but can be recalled for more interviews.
In a statement, her spokesman, Chris Goodman, said, ''Amy Winehouse voluntarily attended a London police station today by appointment. She was arrested in order to be interviewed and is cooperating fully with inquiries.''
This girl is always in trouble for something!!!