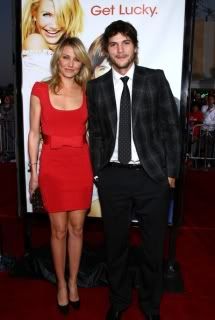 Following the sudden death of her father two weeks ago, Cameron Diaz made her first public appearance last night at the L.A. premiere of her new film, "What Happens In Vegas."
The movie is co-starring Ashton Kutcher, and just looks plain stupid.
"What Happens In Vegas" opens next Friday, and I'm sure it'll make a ton of money and get awful reviews. People, seriously stop giving your money to Hollywood's piece of crap movies, maybe they will make something decent soon.